Andrew's poems have appeared in several magazines. Here's a sampling of those terrific, supportive magazines. Please visit the magazine websites to read his poems or order issues.
Plainsongs

Chronogram

Carolina Quarterly

Midwest Quarterly
Kestrel
Cold Mountain Review
Permafrost
Illuminations
Inscape
Cottonwood
Ginosko Literary Journal
Westview
Appalachian Heritage
Fractal Literary Magazine
Broad River Review
Measure: A Review of Formal Poetry
James Dickey Review
Evansville Review
Poets are Present Anthology: Shakespeare Theater Company
Potomac Review
Free State Review
Valparaiso Poetry Review
Tulane Review
Soundings Review
Freshwater Poetry Journal
Kudzu House Quarterly
Centrifugal Eye
San Pedro River Review
WestWard Quarterly
The Storyteller
Stonecoast Review
Cowboy Poetry Press
Bohemia
Pilgrimage Magazine
Cascadia
River Poets Journal
Rattappallax
Red Fez
Outside In
Breath & Shadow
The Weekly Avocet
Dead Snakes
Federal Poet
PennUnion
Stylus
Powered by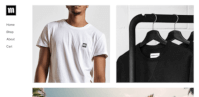 Create your own unique website with customizable templates.